Mass Gas Spring Customisation since 1989
At Camloc Motion Control, we're more than just a manufacturer of gas springs and dampers. Our team of expert designers and engineers are here to solve head-scratching problems associated with a wide range of specific customer applications.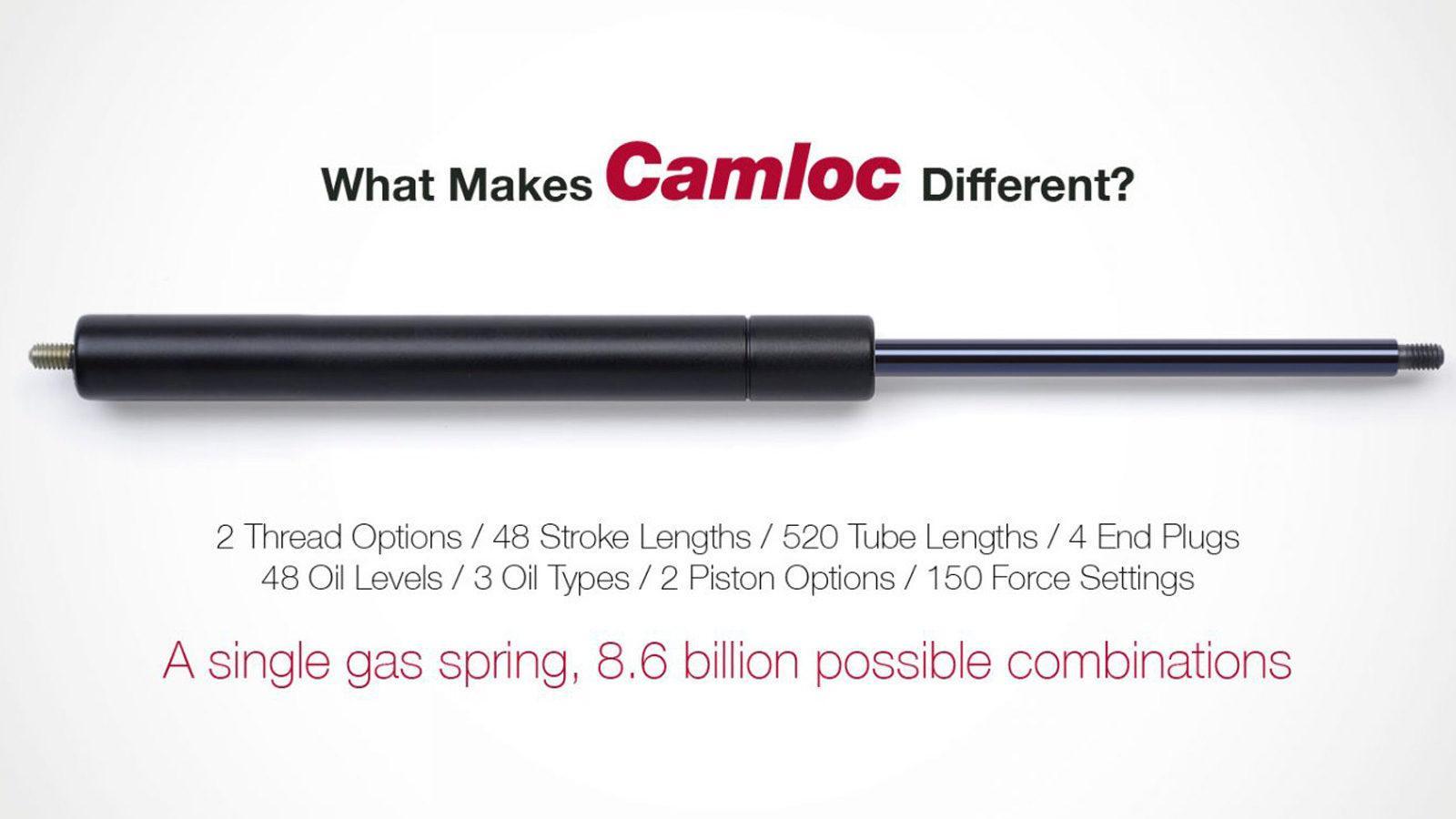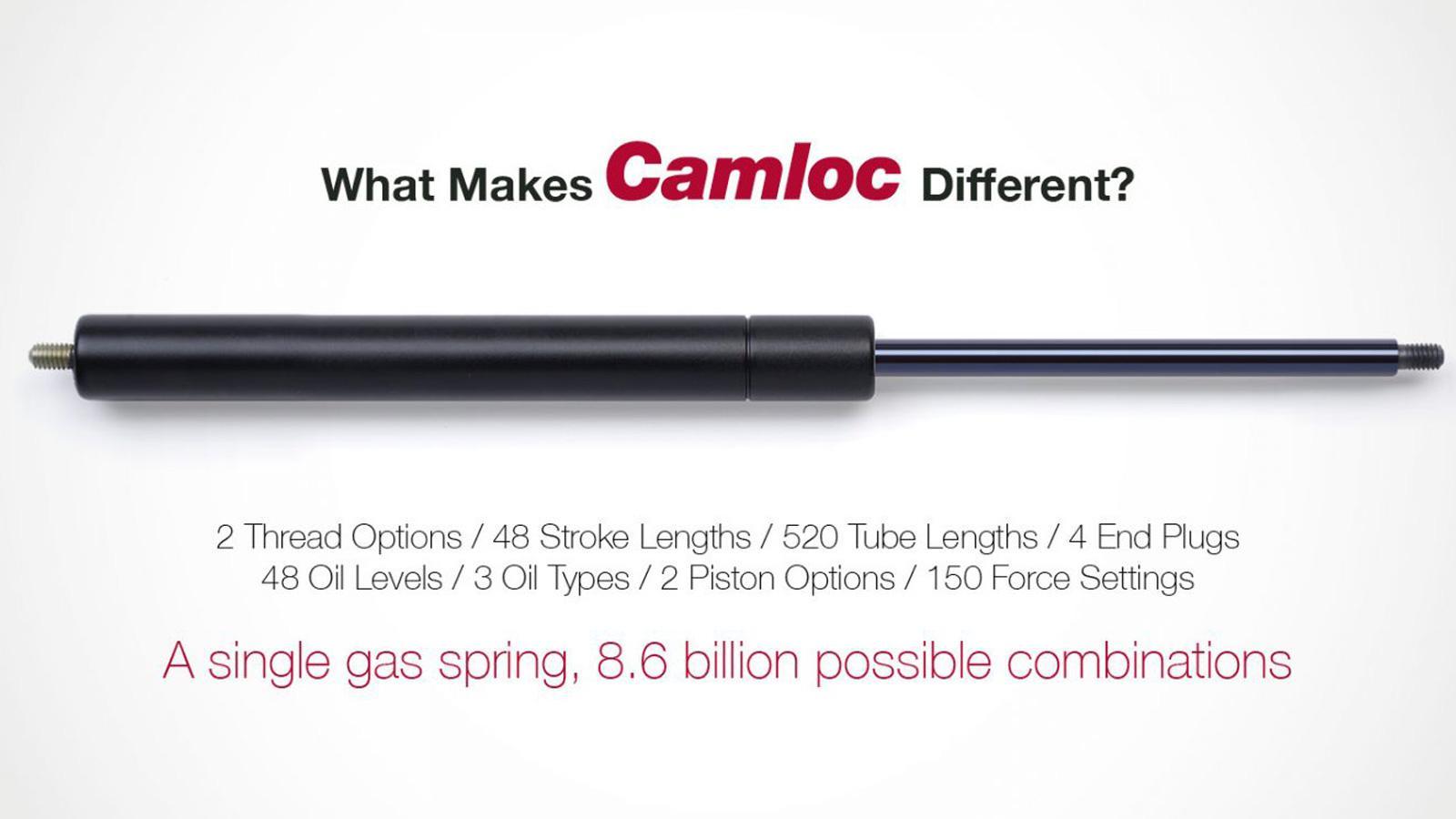 As a result of our many years of problem solving knowhow, when it comes to designing any new product, mass customisation and being able to adapt to thousands (if not millions) of uses for common and uncommon applications is often at the forefront of our technical minds.
More often than not, our products have to be as flexible as possible so that they create viable solutions for a variety of industries and sectors. From medical environments such as hospitals and doctors surgeries, to hatches on trains, access panels on planes, signage and even safety mechanisms on military vehicle seats, our gas springs are manufactured to be agile enough to perform critical functions for numerous scenarios.
When considering our standard fixed force 8-18 Swift & Sure product in isolation as an example, the below illustration demonstrates just how flexible this humble gas spring really is.
It's only when we sat down to crunch the numbers on the 8-18 Swift & Sure's many uses that we realised the significant number of product combinations we can actually produce.
The numerous thread options to accommodate a long list of end fittings, stroke and tube lengths, end plugs, oil levels and types, piston options and force settings mean that from a single gas spring, we can produce 8.6 billion possible combinations!
This variety is not unique to the Swift and Sure, with eyewatering statistics common across our growing product range. So when we say that our designers and engineers are here to solve problems, we mean it.
This commitment to meeting the needs and exceeding the expectations of our customers time after time, coupled with over 30 years of expertise in the manufacturing of bespoke gas struts and dampers, is what continues to set Camloc apart.
Discover more about how gas springs are made, their uses and answers to a wide range of frequently asked questions over in our Help Centre. You can also email our team of specialist designers and engineers with any questions relating to your specific product or application.