Working for Camloc Motion Control is a Gas!
Duo clock up 55 years' service between them.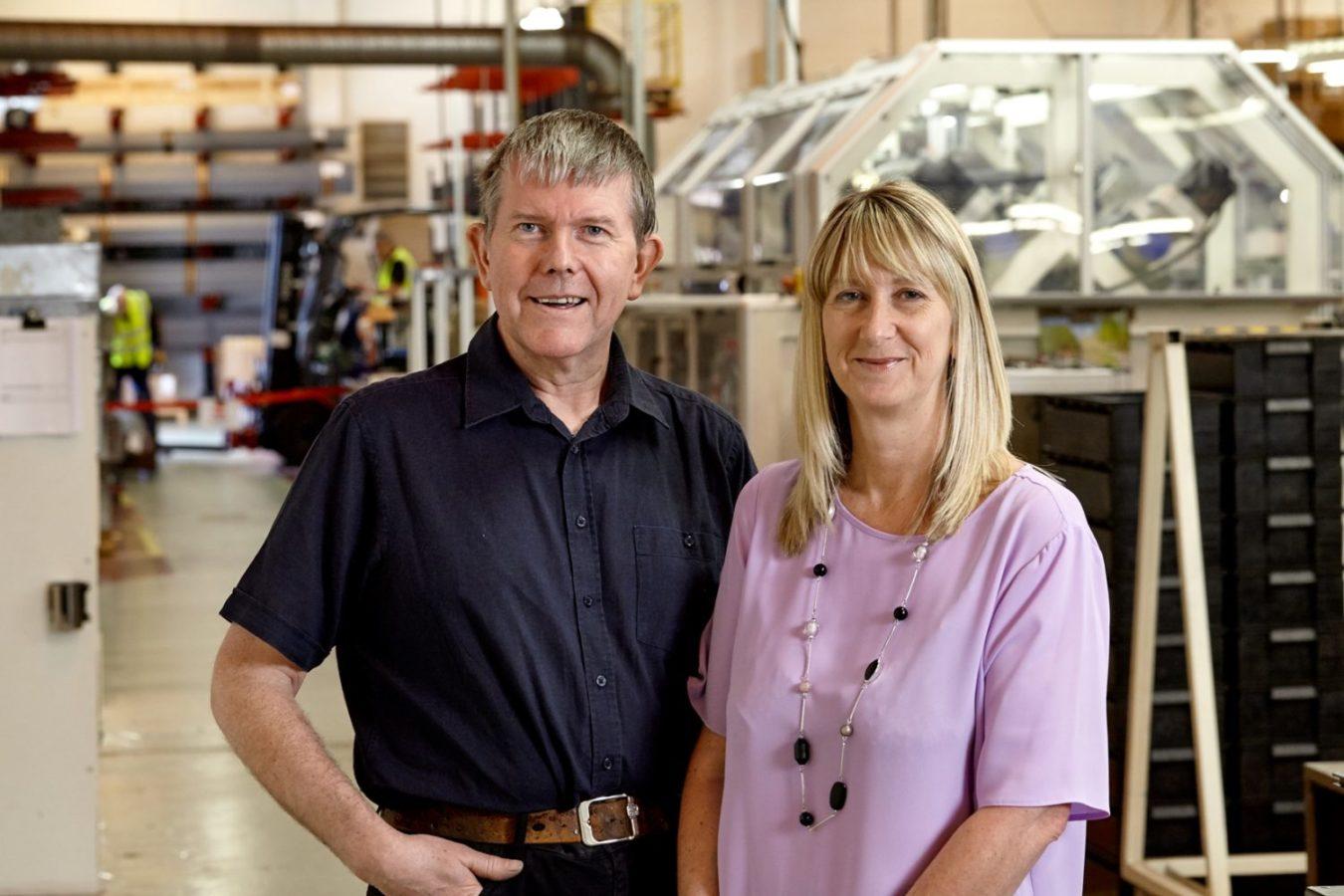 We're currently celebrating our sales desk supervisor Angie Flood, and prototype and development engineer John Widger, clocking up an impressive 55 years' service between them!
It was all about the shoulder pads, Madonna and Maradonna's 'hand of God' in 1986 when 17- year-old Angie walked through our doors here at Camloc – taking on an admin support role in the purchasing depart on the Youth Training Scheme or 'YTS' as it was known.
"I'd heard about the job through a friend who was a secretary at Camloc," explains Angie. "I should have earned £28 per week on the YT scheme, but Camloc made up my wages to £45 per week which I thought was great!"
Thirty years later and Angie never imagined she'd still have a role within the company – working her way up from purchasing clerk to receptionist, to sales advisor before moving on to her current role of sales desk supervisor.
"I've stayed here at Camloc for 30 years as I still thoroughly enjoy my job," says Angie who travels to Leicester from her home in Coventry four days a week. "It varies every day and I still enjoy the challenge and the buzz of securing new business. Job satisfaction is the key and also having lovely people to work with. We all work together, are on the same side and make a great team!"
There are 36 members of staff based here in Leicester, with an average length of service of 14 years – quite an achievement for any business, but particularly remarkable for one in the UK manufacturing industry.
John Widger is also part of our loyal team. John, who is also celebrating his 60 th birthday this year, joined us in 1991 from Sileby-based BQ Precision where he'd been for the previous 19 years, having started there as an apprentice.
Beginning his Camloc career making prototypes for fasteners, John has seen our company grow to become one of the UK's leading designers and manufacturers of gas struts, springs, dampers and end fittings – supplying design engineers across the globe.
"Camloc has always been a great company to work for, but in recent years they have really focused on continually training staff which I've particularly appreciated," says John. "As a prototype and development engineer, I constantly need to learn new technologies and techniques so we can produce the best, most effective motion control solutions for our customers. I never know what I'll be working on day to day, and that challenge is one of themain reasons I've stayed with Camloc for so long."
We've rewarded both Angie and John with extra days' holiday, lunch with their colleagues and a gift of their choice as part of their long service celebrations.