General Healthcare Gas Struts & Dampers
With decades of experience, our range of products suit a variety of applications across all areas of general healthcare and specialised areas such as dentistry and physiotherapy. From dampers for back and leg rest adjustment on chairs and treatment couches to gas struts to control the motion of a monitor or lighting arm, our products are essential in so many ways.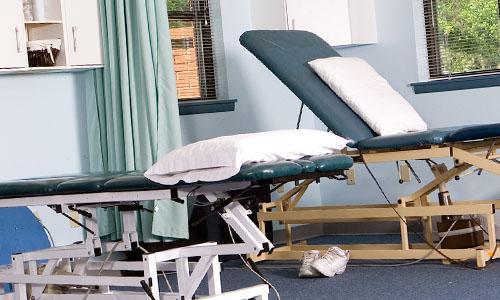 We understand the demands placed on the medical sector which is why we pride ourselves in creating bespoke, cutting edge, and agile motion control solutions that meet the high standards placed upon them.
Treatment Beds And Couches
Everybody is different, which is why it's crucial that tools and surfaces within physiotherapy wards are adjustable, reliable, and able to cope with the physical demands placed on them. Understanding this means that our range of friction locking gas struts provide equipment that seamlessly manoeuvres the treatment equipment in any way which enables the correct positioning for both the physiotherapist and patient. With the quality of motion control solutions guaranteed, it is much easier for patients to access the care and treatment that they need. 
In all areas of the medical industry, surfaces need to withstand challenging and emergency situations. Our hydraulic dampers provide the controlled means to lower the back rest of the bariatric bed for cardiopulmonary resuscitation (CPR) which is crucial in high-pressure situations. 
Patient care does not end when a procedure is over, rest and recovery are also essential stages of the healing process and patients need to feel safe and secure in the medical environment. This is why fitting a multi-positional, telescopic stay to a leg rest/support allows it to be positioned in a variety of angles for optimum patient comfort during treatment or observation without straining. 
When patient care is of the utmost priority, beds need to be adjustable so that they can be moved to suit different needs. Our range of fixed force compression gas struts help provide assistance where necessary to lift and lower the bed making the role of medical staff less physically demanding as our motion control solutions take off some of the pressure.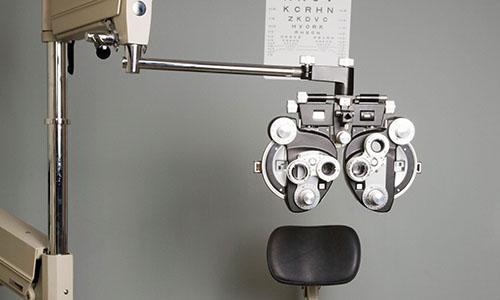 Monitor And Lighting Arms
Multi-Positional Arms
An often-overlooked part of a medical setting, the ability to manoeuvre monitors and lighting arms makes a real difference to both the staff and patient experience. These are often controlled by friction locking gas struts which means that they require minimum effort for the health care professional when positioning instruments, monitors or lighting.  
Having the screen or monitor exactly what you need makes life easier for those working in this industry. In high-pressure environments where decisions must be well thought out and based on what can be seen, access to the right angles and visibility makes all the difference.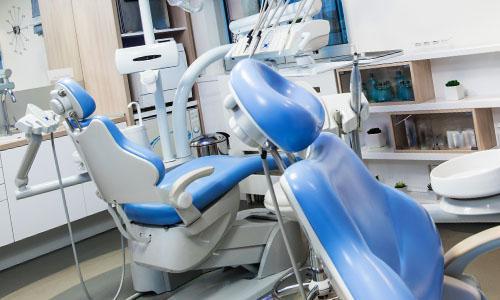 Patient Treatment Chairs
When it comes to the design and manufacturing of back and leg rests, being able to achieve smooth and controlled movement is key to patient comfort and the ability of the products to be used time and time again. Our dampers provide smooth control and operation of the descent of the back rest and leg rest. 
It's important that these products can be easily adjusted in terms of height so that they are suitable for patients regardless of their size. This can be achieved with the use of locking gas struts – enabling the chair to be locked at any height required for both user/carer and patient accessibility. 
When working in the bariatric sector of the medical industry, ensuring that your equipment can withstand larger amounts of pressure and weight is paramount to the success of the medical treatments. Our range of fixed force compression gas struts help provide assistance necessary to control the position of the back rest benefiting both staff and patients alike.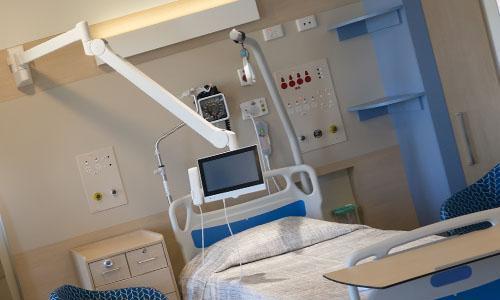 Other Applications
There are many elements of a hospital room that can make a difference to the patient experience. It is often the small details that can make all the difference. When it comes to the entertainment options available for patients, these are often controlled by gas springs, hospital TV overbed arms are designed to require minimum effort for the patient when their wall-mounted TV/entertainment system is being adjusted. In the smaller details such as the bins, a slow-closing lid is achieved with the use of dampers to control the lid's speed of movement whilst providing a slow, soft and silent close. A small detail in the medical environment but one that can often make the atmosphere more calming and comfortable.  
At the cutting edge of the medical technology industry, surgical robots are doing incredible things for both patients and medical science. Our range of hydraulic dampers is used in surgical robotics to provide the precise means necessary of calibrating the robotic arm. Our motion control solutions provide the control, accuracy and strength that is required of these innovative machines. Adjustable force gas struts are used in prosthetic devices to provide the exact force output necessary to suit the patient. When it comes to providing the ultimate experience for patients, having the right motion control solution involved makes all the difference in actions such as walking, holding and completing daily tasks.