Self Centering Damper
Our latest product is the Self Centering Damper, known to Camloc as the 'Cam-Shoc SCD' range. It is an extremely cost-effective product offering a solution for a range of engineering situations. This damper is available in both carbon and stainless steel, in an extensive range of sizes, and end fittings for a wide variety of applications.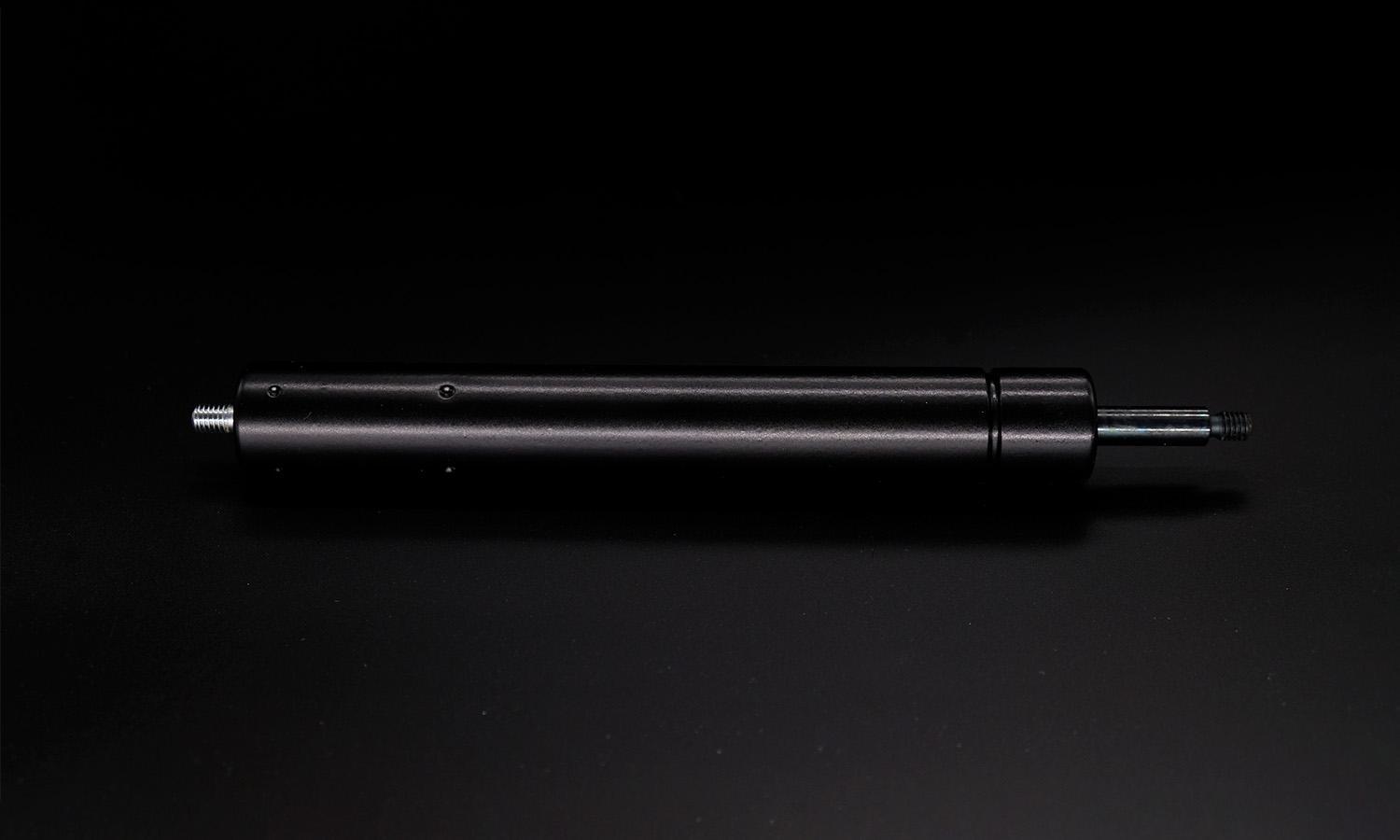 What does the self centering damper do?
The self centering damper is a bi-directional damper designed to allow movement in both extension and compression, with a controlled rate of return from either direction to a neutral, mid-stroke position.  
Self centering dampers are non-cavitating and as such can be mounted in any orientation without loss of function. This damper is the overwhelming choice on all applications where the end-user interacts with the damper due to its superior "feel".  
These dampers can also be found in a seat suspension system application where no direct end–user interaction is required with the damper. 
How does the self centering damper work?
Gas struts and dampers make up a wide variety of the motion control solutions that we rely on each day. The self centering dampers replace a combination of springs and dampers with a single compact and cost-effective unit.  
The most common use of this technology is to control the hydrostatic transmissions on zero-turn lawn mowers and accelerator pedals for small to medium size tractors.  When the damper is linked to a control lever or pedal it provides a controlled rate of actuation and return to a positive neutral position. 
If you have a project where an item needs to be pushed forward or pulled backwards, and then return to a central 'neutral' position, our self centering damper could be the answer. 
This is an entirely self-contained motion control solution combining the properties of both a damper and a gas spring. It has the characteristics of a traditional damper which, when partnered with a small change in force as it extends and retracts, provides a diverse, controlled rate of movement.   
If you are looking for guidance on installing, mounting or maintaining dampers, visit our Help Centre today. 
What are the key benefits of a self centering damper?
Automatically returns to a central position

 

Bi-directional, non-cavitating damping

 

Available in two stroke lengths

 

Available in two centering forces

 

Available in carbon or 316L stainless steel

 

UK manufactured product

 

ISO 9001 registered company

 

Can be supplied with a range of end fittings

 

Compact design with high durability and reliability

 
What sizes do you offer?
Two different stroke lengths
Gas Strut Size

Centering Force

(N/lbs)

Material 
Stroke (mm)- Extended Length
Thread Type
8-23
40 (9)
Carbon / Stainless Steel
+/- 19 – 188 – Extention and Compression
M6 x 1.0
8-23
56 (12)
Carbon / Stainless Steel
+/- 19 – 188 – Extention and Compression
M6 x 1.0
8-23
40 (9)
Carbon / Stainless Steel
+/- 30 – 287 – Extention and Compression
M6 x 1.0
8-23
56 (12)
Carbon / Stainless Steel
+/- 30 – 287 – Extention and Compression
M6 x 1.0
Sectors
What options are available?
Two different stroke lengths
Two different centering force settings
Available in 316 stainless steel
Wide range of nylon and stainless-steel end fittings
Food safe options
Non-magnetic / medically safe construction options
Light, regular or heavy damping
What Our Customers Say
"Working with Camloc is easy and feels like working with other members of our team, they really understand how we work and what we want to achieve."
How does Camloc operate?
Continuous investment in our staff and the latest hardware keeps us at the forefront of our industry, ensuring we continuously adopt the latest manufacturing processes from our facility and successfully problem-solve for our customers. We continue to enhance and evolve our production processes using lean manufacturing methods, something we have been doing since 2001.
We deliver high-quality products that cover a wide range of industry sectors, across the UK, USA, Europe and around the world.
Get in touch via our Contact Form or call us on +44 (0)116 274 3600
To access more information on installing, maintaining and technical data about gas springs, dampers and motion control solutions – head to our Help Centre.