Construction of a Gas Strut Infographic
Our made-to-order gas struts and dampers provide engineered motion control solutions for a range of applications – solving complex product issues that can turn cloudy visions into reality.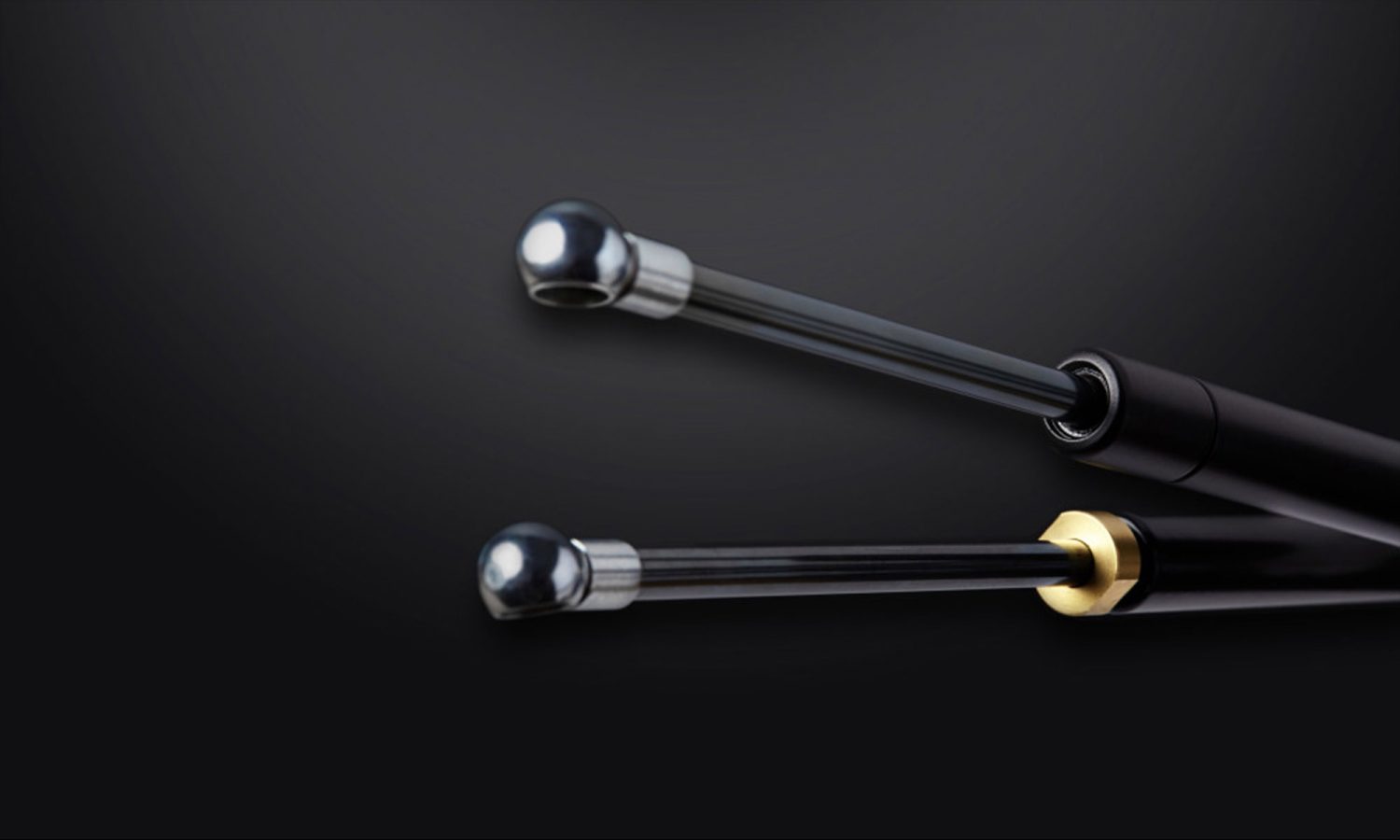 Product designers often know that they need a gas strut to support and move their product or application, but not everyone knows and understands exactly what goes into making a gas strut in order to achieve the desired outcome.
We've put together this useful infographic and supporting content to break down how a gas strut is constructed and provide a quick overview of what its constituent parts do when applied to an application.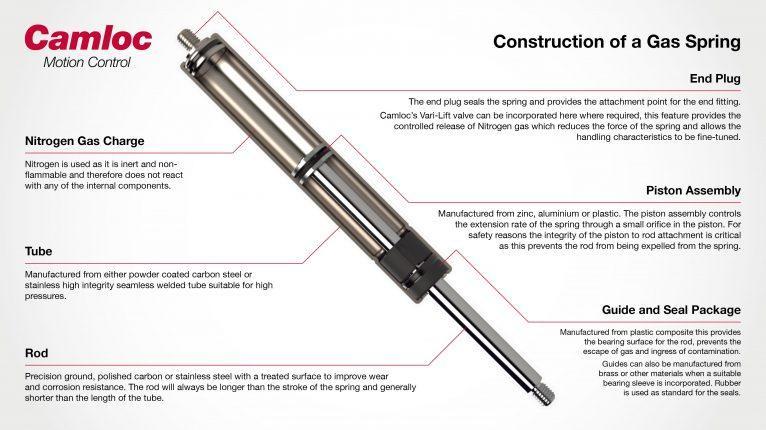 Gas struts are used for the lowering of weights as well as the lifting, damping and general safe manoeuvring of applications. Our range of gas struts have been used across sectors including aerospace, military, signage, medical, specialty vehicles and rail.
A gas strut is the same as a mechanical coil spring in so far as it's a device for storing energy. However, where a coil spring's energy comes from straining the material that makes up the spring, a gas spring's energy comes from compressing the Nitrogen gas contained within it.
Gas struts are closed systems that are charged with inert Nitrogen gas and require no external energy source in order to operate. The pressure on either side of the piston remains equal irrespective of its position, which differs to a hydraulic or pneumatic cylinder that requires a pressure differential across the piston in order to move.
So, if this is the case, how does it work when no further gas is introduced, and the internal pressure remains equal? The answer lies in the small cross-sectional area of the rod where the gas is unable to exert any pressure. It is the difference between the gas pressure acting on the internal cross-sectional area of the rod, and the atmospheric pressure acting on the external end side of the rod that causes the rod to extend.
As the rod is pushed into the tube the available gas volume is reduced and the gas contained in the spring is compressed. This increases the pressure (or resistance to force applied) and this compression of gas creates the spring-like behaviour. A small path through the piston enables the gas to flow across the piston and also provides the means of controlling the speed of the spring as it is depressed and extended.
The strut is sealed with the end plug, preventing the gas from escaping and providing the attachment point for the end fitting.
Look through our help centre section to find out more along with FAQs, terminology and a series of how to videos.
If you would like to find out more about our range of gas struts and dampers and how we could work with you on your next application, contact our in-house team of expert design engineers.