Commercial Aircraft Interior Gas Struts & Dampers
Our motion control solutions have been supporting the commercial aircraft sector for years. We have experience working with industry leaders who bring the latest innovations for cabin interiors and passenger comfort within commercial aircraft.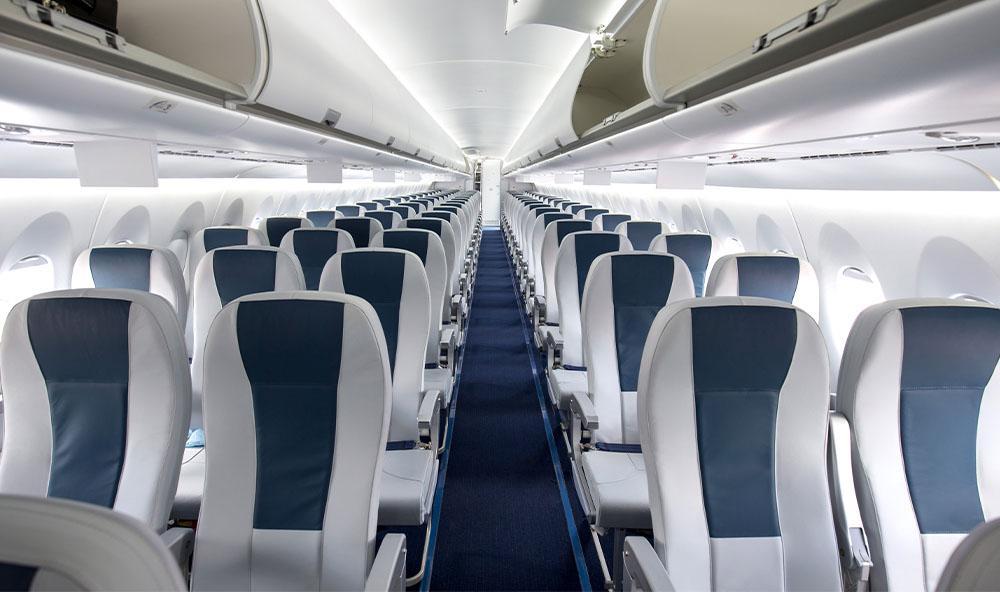 We are at the forefront of our industry and, with safety and ease-of-use for the end user being imperative within commercial aircraft, our dedicated team will work with you from concept design right through to completion to ensure you receive the best possible motion control solution. 
Storage compartments 
When space is limited, the correct motion control solution can help you overcome that issue. Our gas struts and dampers can provide the ideal range of motion and durability to function optimally on commercial aircraft. Our team of engineers will work with you to understand your exact requirements and create a solution that will meet your specific needs. 
Passenger seating 
A fundamental part of the commercial aircraft sector, passenger seating needs to be durable and make efficient use of the limited space available. We have a range of motion control solutions that help make this design goal a reality, just speak to our team today to begin the process.  
Crew seating 
With the range of movement required to fly a commercial aircraft, comes the need for seating that can accommodate these specific requirements. Our gas struts and dampers will provide the level of durability, stability and range of motion that is required to help support the aerospace sector and keep crew on the move. 
External access ladders 
An essential element to any commercial aircraft, safety features such as external ladders and the storage that keeps them from getting damaged, are key in this industry. The protection for these devices is essential to keep them in working condition, so motion control solutions involved in their storage is a worthwhile investment. Our team is here to answer any questions you might have, so don't hesitate to get in touch. 
Foldaway tables 
When space is limited, storage and tables need to fold away to maximise their efficiency. The right motion control solution makes this process smooth and easy. Choose from our impressive range of gas struts and dampers, or speak to our team if you're unsure of the exact solution you need for your project. 
Our team understands that, within the aerospace industry, there can be a large number of stakeholders involved, which is why we work to ensure your deadlines are met. We currently have a 99% on time delivery rate and competitive lead times – paired with our free technical advice and engineering support. This is what helps separates us from the competition.