Introducing Cam-Stay
This month at Camloc Motion Control, we are proud to announce the launch of a different, yet fitting new addition to our product range – our first manually operated telescopic multi-positional stay, the Cam-Stay.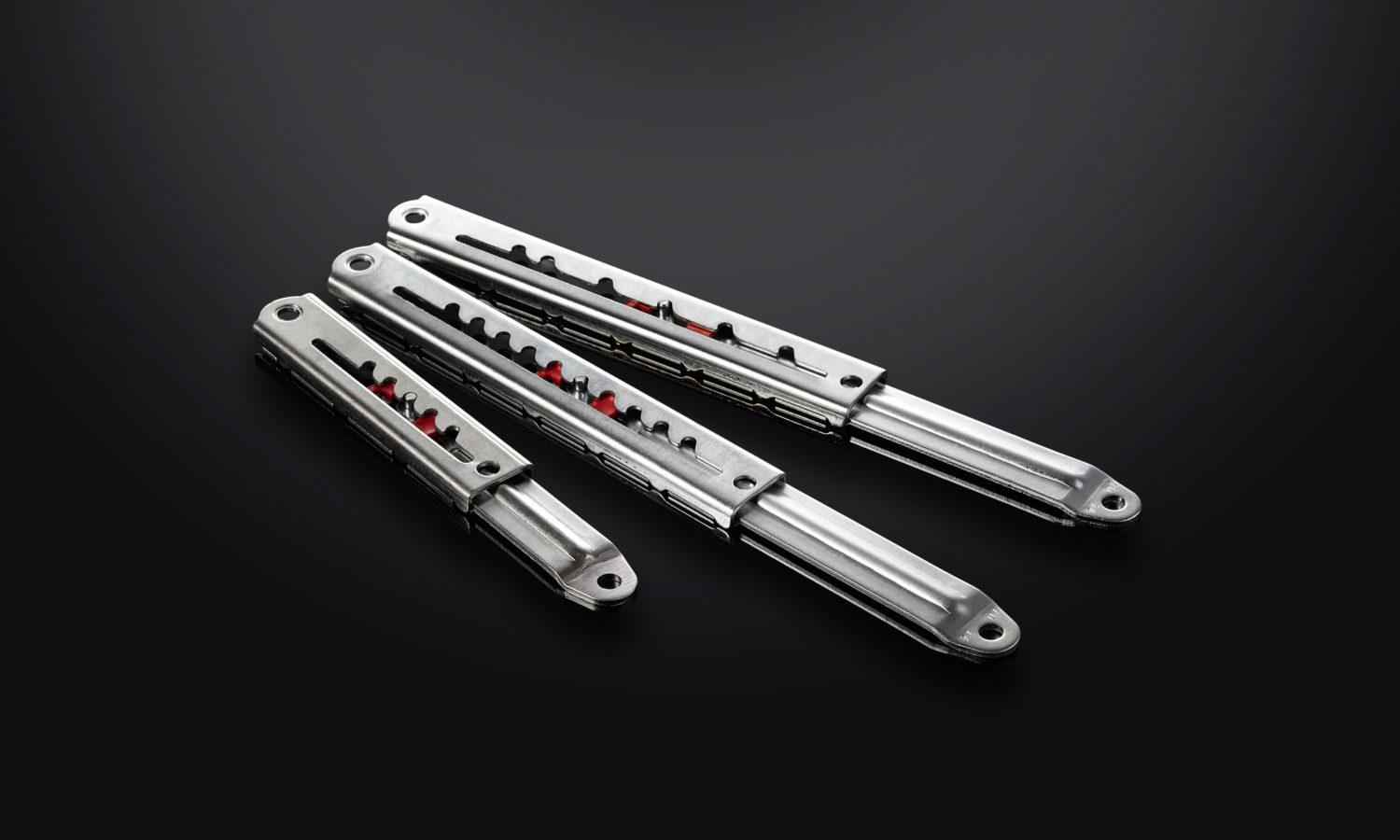 Designed for use in a wide variety of applications where weights are required to be held or supported at various angles, the Cam-Stay is user-friendly, easy to assemble and can be applied in various positions thanks to its fixed holding positions, providing quick and steadfast support for weights of up to 135kg.
Made from carbon steel and with a warranty of one year or 20,000 lockings, this maintenance-free telescopic positioning stay can be mounted with holding slots mounted up or down, directly on to an application through the holes, or by mounting brackets.
Three versions of the Cam-Stay are available:
Basic with five locking positions
Basic with 10 locking positions
Reversible with six locking positions
With up to ten predetermined holding positions, the Cam-Stay is ideal for almost any application where there is a requirement for a lid, panel or weight to be securely held. Typical applications include; access hatches or panels, machine guards, desk lids, storage boxes, tool and site boxes as well as hospital, physio and massage beds and display panels and signage.
While the new stay product does require the user to lift the application themselves, in a situation where the application should be too heavy, a Camloc gas spring product could always be applied to provide additional lift assistance.
Valid for use in a wide variety of applications, we're excited about the arrival of the Cam-Stay, the first of several new additions due to be launched over the coming months.
Browse our website to find out more about our full range of motion control solutions at Camloc or contact us for advice and guidance about the right methods of motion control for your application.