Private Aircraft Interior Gas Struts & Dampers
Understanding private aircraft possesses a heavy focus on being well-designed, aesthetically pleasing and strives to make intelligent use of available space. Working with our highly-qualified team from concept design not only takes away the stress later down the project life cycle but also encourages substantial initial cost-savings.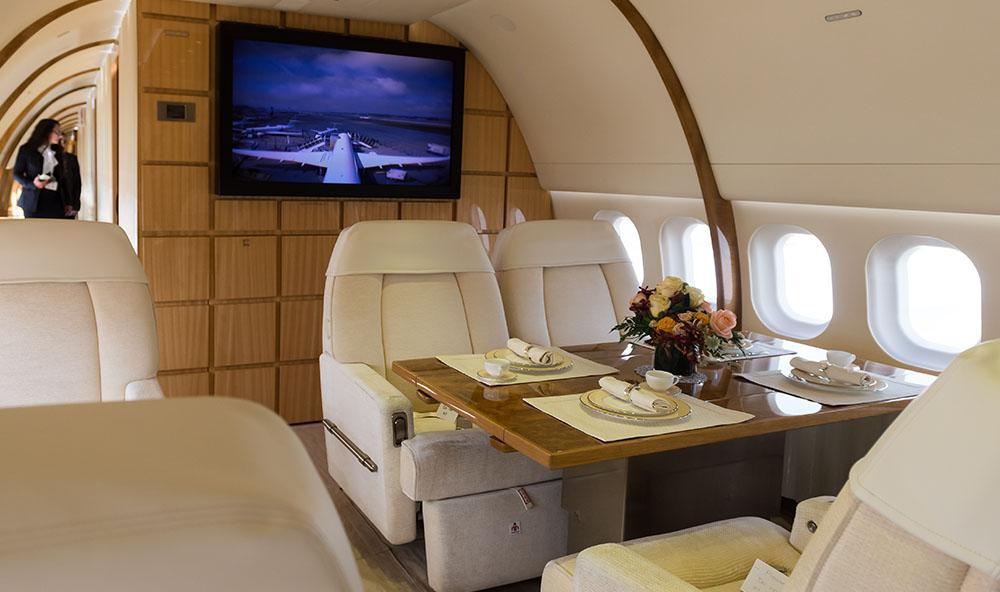 When discussing the private aircraft sector, there is an additional focus on being well-designed, aesthetically pleasing and making intelligent use of available space. We have years of experience working within this sector and are confident that our motion control solutions will meet the exact needs of your project. 
Luxury passenger seating 
With private aircraft interiors, more often than not, being bespoke to specific customer requirements is a considerable advantage. Our offering is ideal for tailor-made motion control solutions to meet the end-user's exacting standards. Our motion control solutions feature durability and an impressive range of motion, making them the ideal solution to use within luxury passenger seating. 
Standard passenger seating 
When durability, comfort and efficiency are key to a project or an item's functionality, the right gas strut or damper can make all the difference. Our team of highly-qualified engineers are here to support you from the very start to the very end of your project, just get in touch with us today to learn more. 
Lift-up beds 
In order to maximise space on private aircraft, lift-up furniture, such as beds, is essential. For projects like this, a motion control solution that is both strong and controlled in its movement is key. Our range of gas struts and dampers will make the ideal addition to your project, and our friendly team are here to answer any questions you have along the way. 
Foldaway tables 
When space is limited and there is an additional focus on the appearance of the aircraft interior, tables need to be able to fold away to maximise their efficiency and keep the look and feel spacious. The right motion control solution makes this process smooth and easy, choose from our impressive range of gas struts and dampers or speak to our team if you're unsure of the exact solution you need for your project. 
At Camloc Motion Control, we offer free technical advice throughout the entire course of a project and provide motion control solutions that are tailor-made to customer-specific requirements. Manufacturing from our base in the UK, our highly-competitive lead times, and 99% on-time delivery, helps sets us aside from the competition. For more information and to learn more, get in touch with us today.