Operating Theatre Gas Struts & Dampers
It's essential that medical professionals are able to feel total confidence in the equipment, tools, and apparatus that they rely on in the operating theatre. Every component matters and needs to be able to supply the necessary range of movement, flexibility, and strength that makes a real difference in high-pressure environments.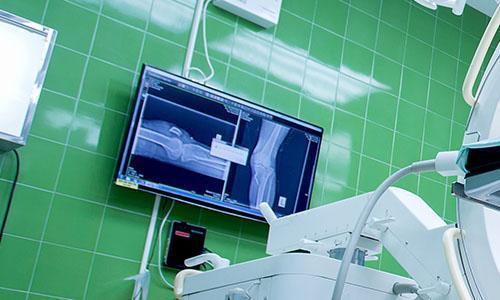 At Camloc Motion Control, our range of products work across a variety of applications within the operating theatre environment – from adjusting the position of an operating room table to positional control on lighting or monitor arms. Whatever the movement required, our range of dampers and gas struts offer the perfect solution.
Adjustable Medical, Lighting and Monitor Screen Arms
Having access to the monitors you need and the lighting arms exactly where you need them can be a matter of life or death in the operating theatre. This is why our motion control solutions feature in multi-positional monitor screens, alongside medical and lighting arms. Our range of friction locking compression gas struts finds any number of uses within an operating theatre environment. From allowing monitor screens to be lifted smoothly, and held in the desired position or the precise fingertip control of medical and lighting arms, they require the minimum amount of effort from the user to achieve the correct position.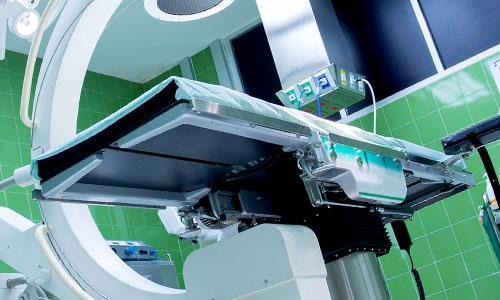 Operating Room Table
On the operating table, every component, however small, can have an impact on the outcome of the procedure. With this in mind, it's essential that the back rest has the required range of movement which provides comfort to the patient and the access needed to the medical professional. Fitting our dampers to any operating room table allows for smooth control and operation whatever the position you need. 
In terms of leg rests, our multi positional, telescopic stay allows for a leg rest/support to be positioned in a variety of angles for optimum patient comfort and our range of stainless steel fixed force compression gas struts help provide assistance where necessary to lift and lower the bed.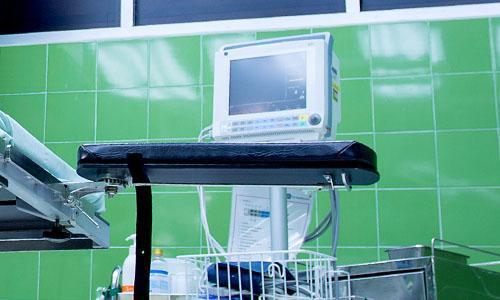 Mobile Workstations
In operating theatres, the ability for tools, surfaces and equipment to be mobile, easy to use and reliable is key. When designing motion control solutions for our multi-positional display screens and tablets, these often require the use of friction locking compression gas struts to hold displays in place for the individual user. 
Height adjustment is a necessary requirement for mobile workstations and this can be easily achieved by the use of our locking gas struts.